Melbet Aviator Online
Aviator is a new and very popular game in India that has captivated many with its simplicity. The game does not require much concentration, at the same time exciting and addictive. The melbet betting company allows you to play Aviator and earn real money.
In 2022, there are a large number of different betting companies that provide users with the opportunity to choose bets on sports events, as well as allow them to play slots or online casinos.Therefore, it is very difficult for companies to offer something new to interest users to play on them on the site and in the application. They play many different games and add various payment methods, give away a lot of bonuses and promotions, and much more to attract new users and keep them. Betting company Melbet has added a new, simple, and interesting Aviator game.
Aviator is a unique game that allows players to stake their money and increase their balance several times. It does not require any skills from the players, and to win you just need to stop at the right moment. The game attracts users with its simplicity of players from all over the world, including from India.
What is Aviator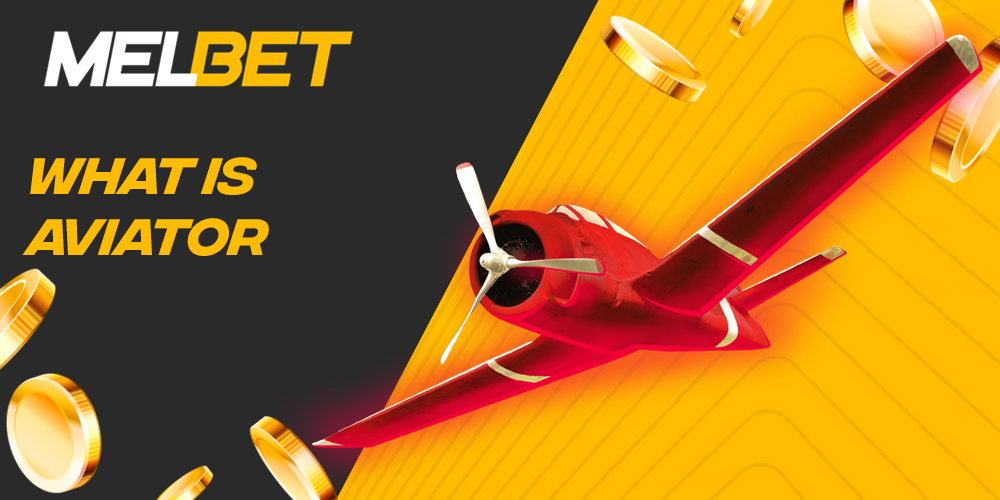 The Aviator game is very unusual and exciting, it allows players to get a lot of positive emotions in a short period. Each game does not take much time, and thanks to this you do not have time to get bored. The Aviator has a very simple entry threshold, you can deal with it in a couple of minutes. In addition, it allows people who like to take risks to earn big money. The game is completely based on random numbers, so players cannot predict the Aviator and everyone can win. There are two modes in Aviator besides the usual one, you can also turn on the "auto" betting function and just watch the result.
Melbet Aviator tips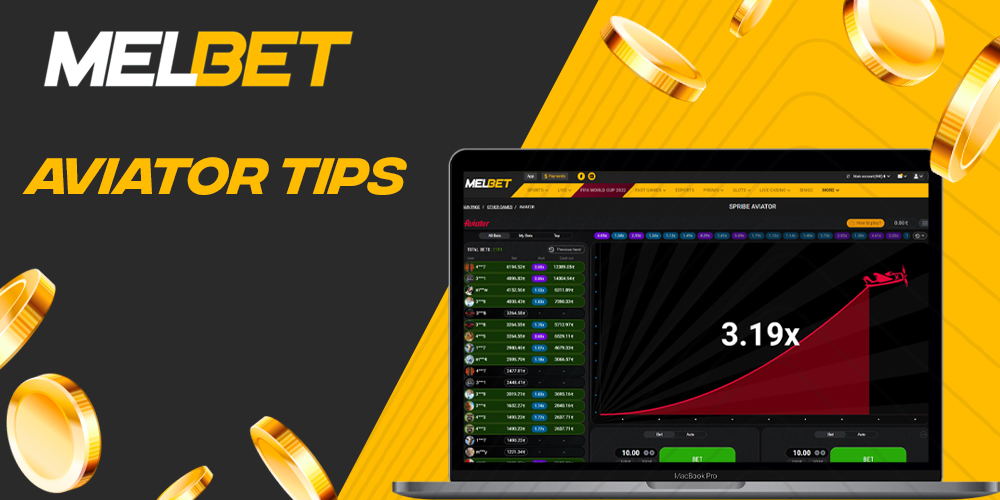 If you want to play Aviator on the melbet site, you need to know a few tips to play with as few losses as possible and possibly with a profit. First, you need to go to Aviator and study the functionality of the game. See where the betting buttons are, withdraw funds and much more, and learn how other users play.
In the Aviator game, users have come up with a large number of different game tactics to reduce the risks of losing and increase their winnings. You can study them and choose for yourself the tactics that suit you more than others. The most popular tactic is to bet and withdraw at odds of 1.10 and still bet no more than 10% of the pot. You will not get much, but the chance of losing is very small, and this tactic has its advantages over a long distance.
Also, a small recommendation is that you can use the welcome bonus, thanks to which you can increase your balance and make higher bets. And you won't feel much of a small loss as you will lose the bonus, not your money. In addition to the welcome bonus, you can also take advantage of cashback for lost bets or other bonuses that will give you the opportunity to make a free bets available on the melbet website.
How to place a bet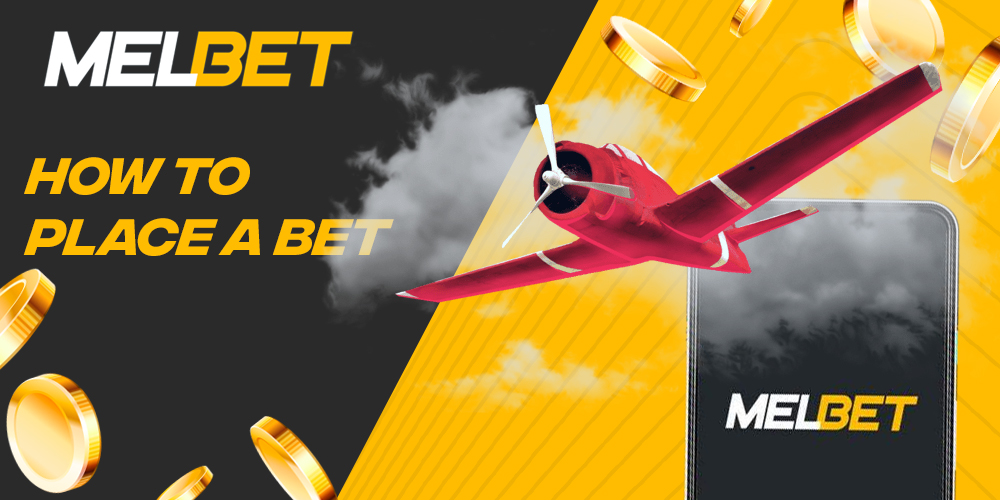 To start playing Aviator, you need to register on the official website of the melbet company if you have not already done so. After logging into your account, you need to make your first deposit and don't forget to use the welcome bonus to increase your first deposit.
Betting step by step
When you have replenished your balance, you can start playing aviator, for this you need the:
1
Open the "Live Casino" section;
2
Next, find the "SPRIBE AVIATOR" button in the upper left corner and click on it;
3
Select the bet amount and click the "BET" button;
4
Next, you need to pick up your bet at the right time as soon as the aircraft is at the desired odds, do not forget that it can stop palletizing at any time;
5
Your winnings will be immediately credited to your balance and you can place your bet again.
You can also turn on the "auto" mode and play melbet live Aviator, thanks to it you will not even need to install it every time, everything will happen automatically. You can bet the amount and specify the coefficient by which the money will be collected. To enable this mode, simply switch from "bet" mode to "auto" mode.
Melbet Aviator app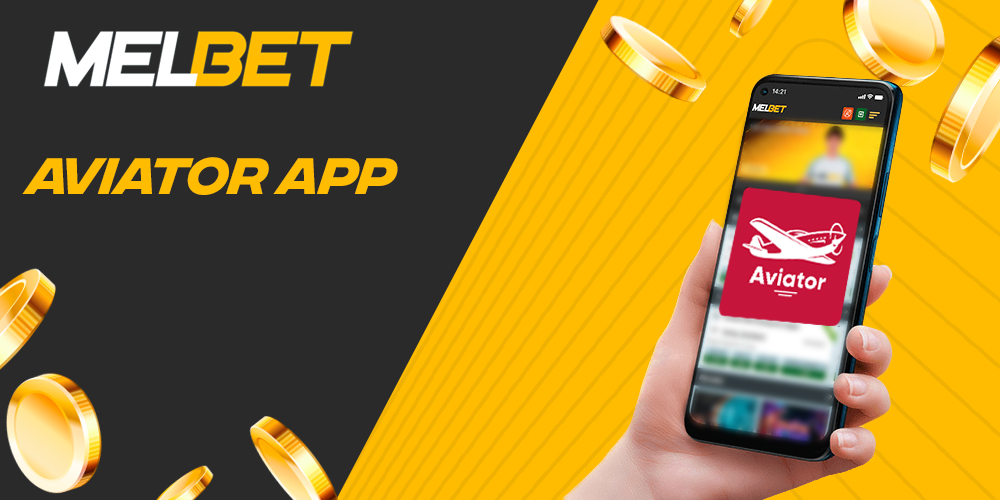 Nowadays, not everyone has time to place bets from their computer, and Melbet understands this very well. That's why she developed her unique mobile application, thanks to which you can play your favorite Aviator games, or place bets from anywhere. At the moment, you can use the application from both Android and iOS. The application does not take much time and is not at all demanding on the operating system of your smartphone, it is made in the same design as the official website, so you will quickly get used to its functionality. The company is constantly adding new features and capabilities that allow users to get a good experience from using the application.
Guide for installing
To install the application on Android you need the following:
1
Step 1
Go to the official website of the company melbet;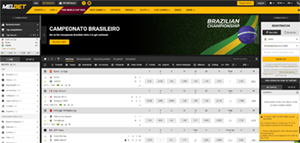 2
Step 2
Scroll to the very bottom of the page and click on the Android or iOS button;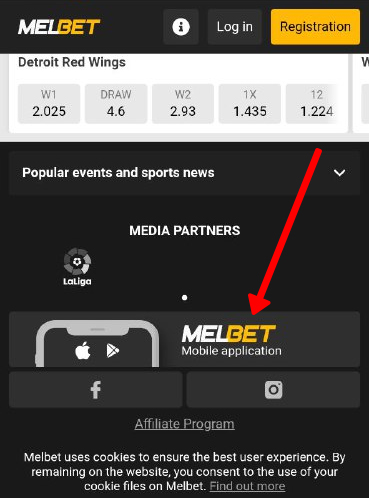 3
Step 3
If you logged in from a computer, you could specify the number to which to send the installation link;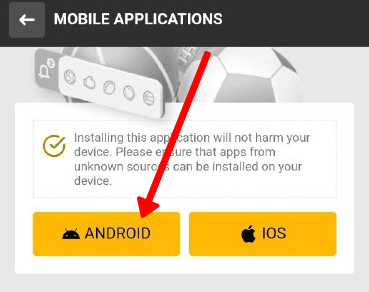 4
Step 4
If you have an error installing the apk file, go to the settings on your smartphone and allow installation of files from unknown sources;

5
Step 5
Wait for the installation of the file to complete and start downloading the application;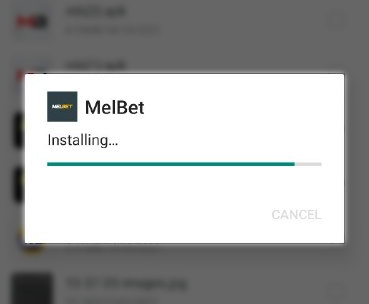 Installation on iOS is faster because you can do it both from the official website and the App Store. To install the application you need the following:
1
Go to the official website of melbet on your iPhone;
2
Open the application installation section;
3
Click on the "iOS" button, and you will see a page in the App Store;
4
Download the app and it will appear on your phone;
5
You now have access to the app on your phone.
Is it legal for Aviator?
The game of Aviator is entirely legal in India, as the company melbet uses a license that was issued to it by the government of Curaçao, so the company does not violate any laws. Also, the company has already been tested over time and has a large number of users. The company melbet uses the best SSL encryption to protect its users. Thanks to this, you can not worry about its legality.
FAQ
What are the minimum and maximum odds in Aviator for melbet?

The minimum coefficient for withdrawing funds is 1.01. But it is not recommended to withdraw money at such a coefficient, since there is a big chance of not having time to win back the money, but there is a possibility of losing it. There is no maximum coefficient, it can be more than 100. Such a coefficient does not happen very often, but if you do not withdraw the bet earlier, you will greatly increase your balance.
Is the Aviator game popular in India?

Recently, the game Aviator has become more and more popular and is gaining a large number of fans around the world, including in India. She deserved it thanks to the simplicity of the gameplay and the chance to earn a lot of money in the shortest possible time. Thanks to this, the game gives a large number of positive emotions to users.
Can I bet on Aviator in Rupees?

Yes, you can bet in any currency convenient for you, including rupees. When registering an account, you can choose a currency convenient for you, and after that, your balance will be shown in it. You can not only play Aviator in rupees but also bet in them or play in online casinos.
If I have questions, where can I go to solve them?

If you have any questions related to the Aviator or other games, you can contact the support service. Support works around the clock, and is ready to answer your question at any time. You can contact support using the online chat that is located directly on the site or write a question to the support e-mail.
How much does the melbet mobile app cost?

The application is completely free, and you can install it directly from the official website.